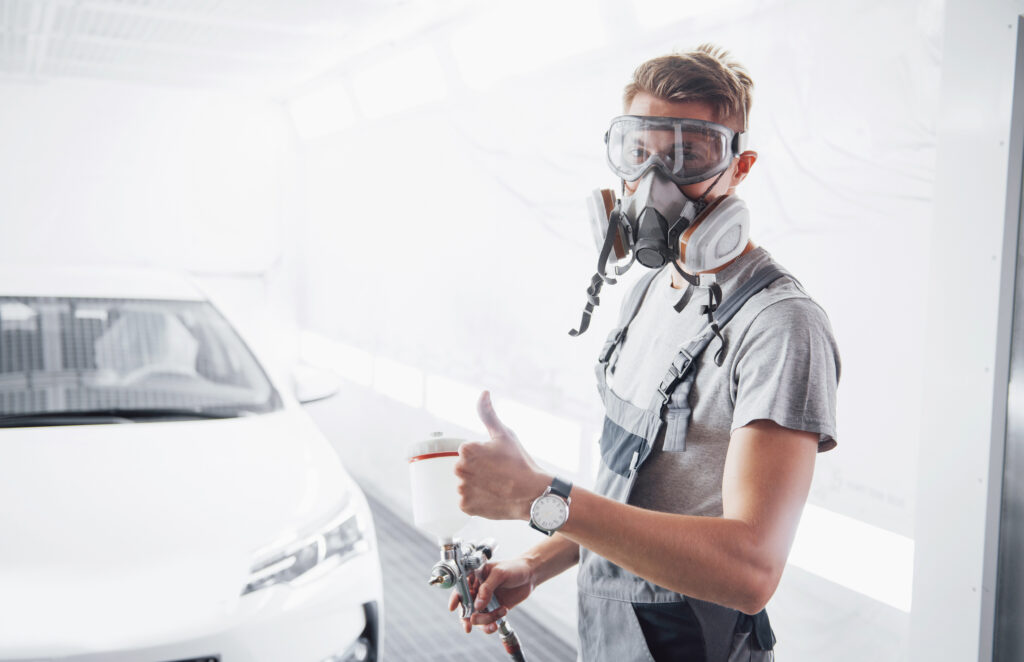 Auto Collision Repair
The DCCTC automotive collision class is designed to teach students how to repair today's vehicles through the use of modern, specialized tools and equipment. According to the instructor, Mr. Bunch, "Students are always surprised how quickly they learn the basics.  They begin the program not knowing how to make repairs and by the end of the first semester, they can repair dents, replace panels, paint and weld." He adds, "Last year we completely repainted 3 police cars for the town of St. George in a 3-week period. Students were focused, determined and proud of the finished product."
Career Fields Include:
Auto collision technician, Auto paint technician, Auto parts service manager, Boat (watercraft) plant production
Auto Collision Repair
Credits:  2
Prerequisite:  None
Site:  DCCTC
Level 1 areas of study include; safety instruction, automotive construction, body shop operations, automotive tools and equipment, refinishing preparations, simplified metal straightening, frame alignment, abrasives, automotive paints and paint applications equipment.  Students need an understanding of basic math and should enjoy working with their hands.  Upon successful completion students may advance to Auto Collision Repair II.
Auto Collision Repair II
Credits:  2    
Prerequisites:  Auto Collision Repair 1
Site:  DCCTC
Students in their second year will learn advanced techniques including; MIG weld, plasma cutting torch, plastic welding, fiberglass usage, bench repair system, operating a down draft paint booth. They will completely refinish a vehicle using computerized paint mixing equipment and service operations and the latest base/clear and urethane refinishing systems.  Additionally, students will develop attitudes, knowledge and skills required for the workplace.
Auto Collision Repair III – Work Based Learning
Credits: 1
Grades 11- 12 
Site: DCCTC
Prerequisite: Student must have completed Auto Collision Repair I & II at DCCTC as well as have a satisfactory instructor recommendation.
Students who have completed Auto Collision I & II at DCCTC and desire work experience in the field may choose to further enhance their skills by enrolling in our work based learning course. Students will learn daily duties and participate in on-site training. Students must provide their own transportation to work sites.