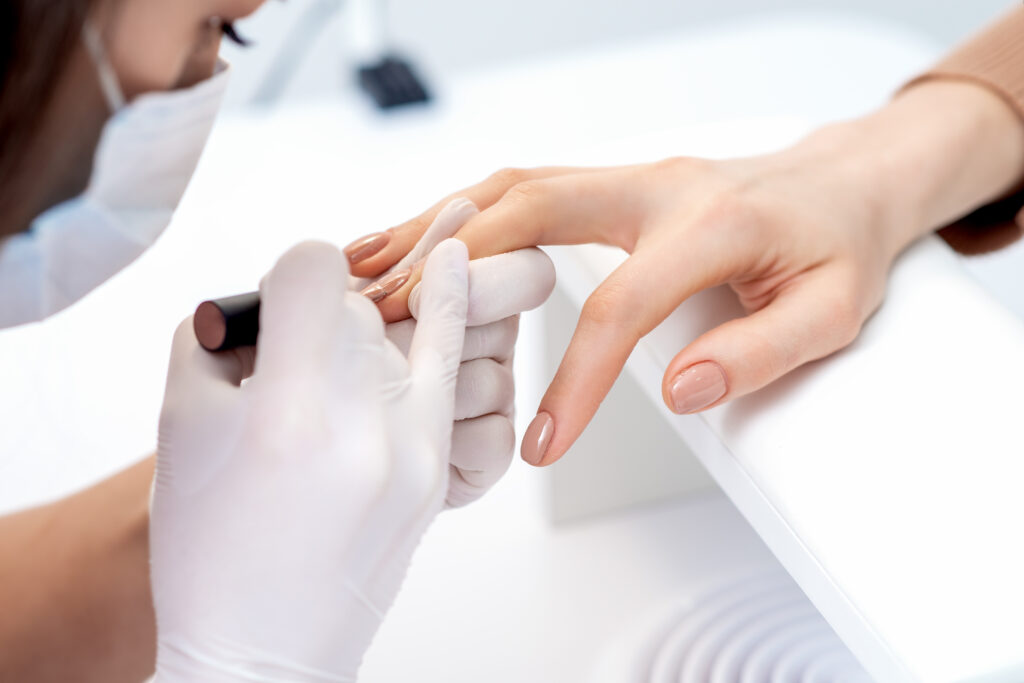 Nail Technology
Students in the nail technology program at DCCTC are able to go directly to work upon successful completion of the program and the state board exam.  Students enjoy working with clients in our Friday nail clinics and through regular field experience at local senior centers and community events.
Career Fields Include:
Nail technician, Manicurist, Pedicurist
Nail Technology
Credits:  4
Prerequisite:  None
Site:  DCCTC
In this one year program, students learn professional techniques for specializing in manicures and pedicures and procedures for applying artificial extensions, nail art and airbrushing. In addition to the hands-on learning, the course of study includes instruction in diseases & disorders, chemistry, biology, anatomy and physiology of the arms, hands, and feet. Students also gain valuable workplace skills by learning about salon ownership, management, and employment. Field experience includes practice on mannequins as well as clients. Students are required to purchase a nail technology kit.
In order to become a certified nail technician by the South Carolina state board, students are required to accumulate 350 classroom training hours and pass the written and practical portion of the state board exam.  Upon state licensing, students are prepared to enter the workforce prior to the conclusion of the school year.
"I enjoy working with students because I have a positive impact on their lives. I feel I have walked in their shoes and emphasize that if they work hard then they can make a difference."
Ms. Mixon has more than thirty years of experience as a licensed cosmetologist and twenty years as a salon owner.