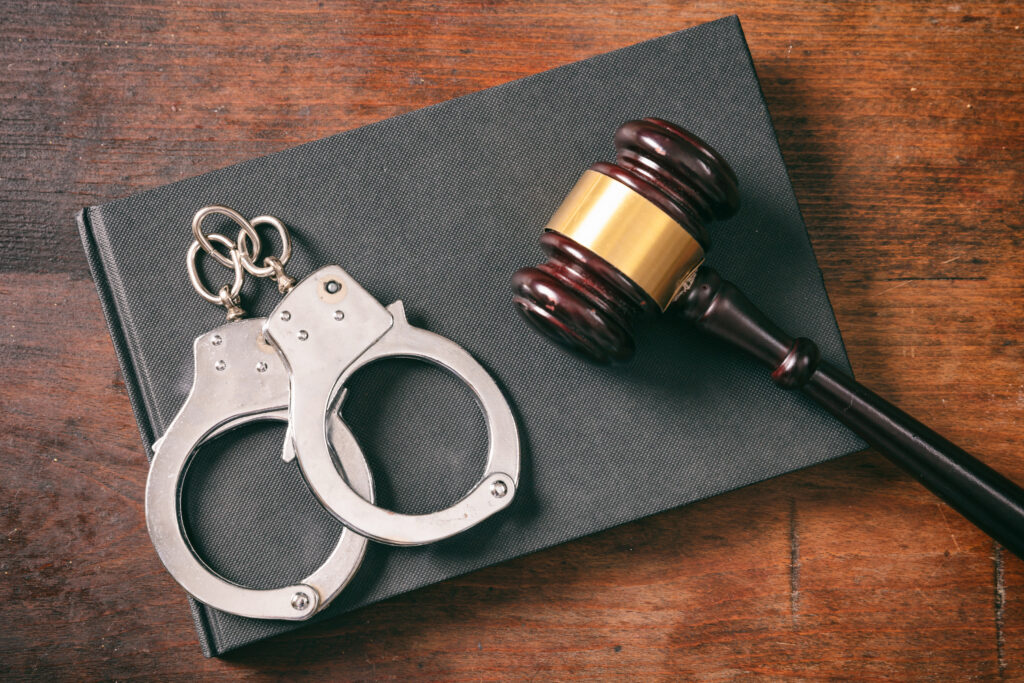 Law Enforcement
The Law Enforcement program at DCCTC focuses on search and arrest techniques, investigative procedures, and gaining an understanding of forensic science and how it is used in the field.  Students learn the responsibilities of the police, the court and the office of corrections through hands-on police drills, classroom demonstrations, and guest speakers.
Career Fields Include:
Police Officer, Detective, Game Warden, Correctional Officer, Security Specialist
Law Enforcement  I
Credits:  2
Prerequisite:  None
Site:  DCCTC
Law Enforcement I is designed to teach the entry level requirements of a police officer such as law enforcement tactics, general investigations, crime scene investigation and courtroom procedures. Instruction includes hands-on police drills, demonstrations, and some lecture. Classroom work emphasizes the study of the criminal justice system and of landmark Supreme Court decisions that impact law enforcement. Practical, applied experiences allow students to gain an understanding of procedures used to solve crimes. Students are required to dress professionally and participate in physical exercises.
Law Enforcement II
Credits:  2     
Prerequisites:  Law Enforcement I
Site:  DCCTC 
Law enforcement II focuses on more advanced police officer techniques.  Instruction includes more hands-on drills, demonstrations, and some lecture. Students learn report writing, felony traffic stop scenarios, testifying in court and many more police procedures. Students have the opportunity to become CPR certified.  Students visit local law enforcement centers and guest speakers include law enforcement officers from local police departments, SC Highway Patrol, SC DNR, SLED and the Department of Corrections. Students are required to dress professionally and participate in physical exercise.
Law, Public Safety, Corrections, and Security – Work Based Learning
Credits: 1
Grades 11- 12 
Site: DCCTC
Prerequisite: Student must have completed a program in Emergency and Fire Management Services or Law Enforcement at DCCTC as well as have a satisfactory instructor recommendation.
Students who have completed a firefighting or criminal justice program at DCCTC and desire work experience in a field related to emergency and fire management services or law enforcement can choose to further enhance their skills by enrolling in a work based learning course. Students will learn daily duties and participate in in-house training and public service events. Students must provide their own transportation to work sites.
"I am excited to teach because I learned early in my law enforcement career that if you can reach just one person and make a positive change, then all the hard days are worth it. Teaching at DCCTC gives me the opportunity to help train and mold future law enforcement officers which, in turn, gives me the satisfaction of knowing the next generation entering the life of public service will be knowledgeable and ready."
Mr. McClellan began his career in law enforcement in 2001 as a Military Police Officer in the US Army.  He held many positions including patrolman, desk sergeant and investigator.  He was also deployed multiple times to Operation Enduring Freedom and Operation Iraq Freedom. After leaving the military, he continued his career working for the Summerville Police Department and Berkeley County Sheriff's Office. His duties included patrolman, field training officer, K-9 Handler, shift supervisor and field training program manager.