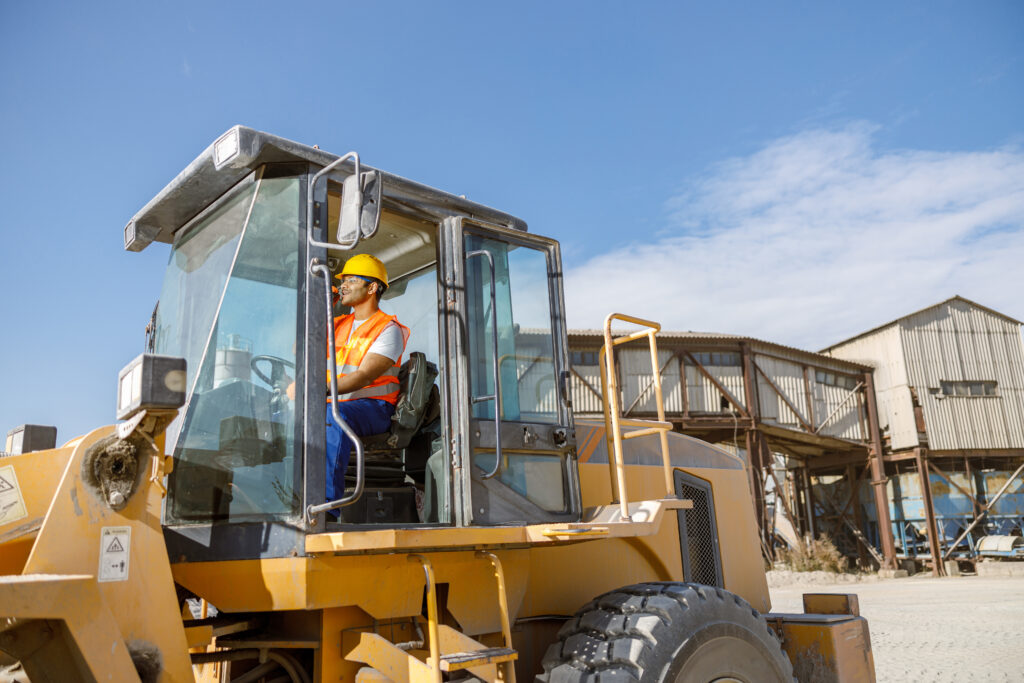 Heavy Equipment Operation (Ag Mechanics & Technology for the Workplace) 
The Heavy Equipment Operation program at DCCTC is a year-long class collectively worth 4 credits.  Typical instructional activities include hands-on, immersive training through the use of SimLog heavy equipment simulators for the backhoe loader, bulldozer, hydraulic excavator, and articulated wheel loader. Students have the opportunity to work through these simulations independently in order to learn the fundamental operational techniques of each piece of equipment and to hone their critical thinking skills for the application of these machines in the construction and agriculture industries.  
After meeting the required performance standards in the simulator lab, students move to an active quarry site located near campus. Under the supervision of trained, professional heavy equipment operators, students earn valuable "real world" experience learning basic safety, operation, and maintenance techniques for each of the four pieces of heavy equipment covered by the simulation software.  
This career field's current salary range in South Carolina is $13.43 to $27.01 per hour (www.onetonline.org).  Students who are or will be 18 by spring semester of their senior year are eligible to take the Class A Commercial Drivers License (CDL) training at DCCTC leading to permit testing through the Department of Transportation.  Upon obtaining the CDL permit, student may then enroll at Orangeburg-Calhoun Technical College to complete their CDL license.  On average, having a Class A CDL license will increase the hourly rate an additional $3.00 – $4.00 per hour.  A $20 lab fee and $10 FFA dues is required for these courses each semester. 
Heavy Equipment Operation I
Credits:  2
Prerequisite:  None
Site:  DCCTC Main Campus